Trying to make a change in 2019? Small, baby steps and forcing yourself to "think slow" may be the  solution to sustainable change, instead of striving for huge change only to go back to old habits.
December was in full swing, and with it, office parties, good food, and catching up with friends and family. (And hopefully not going overboard at the buffet line or while Christmas shopping!) Last month, we wrote about setting more conscious goals for 2019. We talked about the importance of not pursuing goals for the sake of them, but instead, focusing on how these goals make you feel.
But say you've figured out how you want to feel. You've identified the areas in which you need to get better. It may be procrastination, burnout, over-promising, neglecting your health and family, or spending way too much time on your phone. You know what you want to quit.
Yet despite knowing that these habits are bad for us, it is so hard to get out of the rut. If you're like most people, you've probably tried going on cleanses, diets, 'mobile detox' plans, and perhaps even yoga retreats and sabbaticals to try to break away from these unhealthy habits.
"Familiarity breeds liking." – Daniel Kahneman
Still, these drastic changes don't always have the results we expect. Reverting back to old habits doesn't make you weak-minded or indicate that you have less discipline than others. It simply is human nature to return to what we are familiar with. Perhaps it's time for a shift in the way we look at building positive habits that will replace the old ones.

Instead of one big, fast change, how about "thinking slow"?
What is "thinking slow"? This concept was introduced by Nobel prize winner, psychologist, and behavioural economist, Daniel Kahneman, in his book Thinking, Fast and Slow. He talks about two different modes or 'systems' of thinking:
System 1 is an automatic, fast and often unconscious way of thinking. It is autonomous and efficient, requiring little energy or attention, but is prone to biases and systematic errors.
System 2 is an effortful, slow and controlled way of thinking.
What's the difference between thinking fast and slow?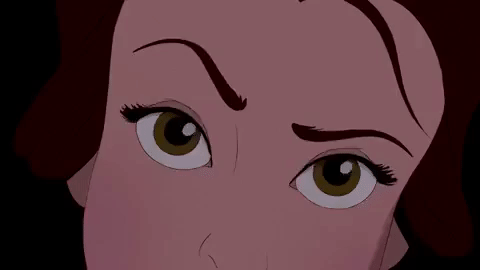 Thinking fast about big life changes? Think again.
Think about how most of us decide to make a big life improvement. We often get inspired by seeing someone else's success or happiness. We then decide that we want that for ourselves, even though we may have a secondary understanding of what this change will entail.
"If a satisfactory answer to a hard question is not found quickly, System 1 will find a related question that is easier and will answer it. I call the operation of answering one question in place of another substitution."
Rather than going into the nuances of learning about what this change will mean, many jump into the big commitments. They buy the puppy without learning how much time it will take to toilet train him. Or they sign up for a 12-month gym membership without realising how hard it is to wake up at 5am. Maybe they buy the dress and exchange wedding vows without fully comprehending what a lifetime with the same person will mean.
The quitting point
That's when the tiredness kicks in. Caught off guard by how much trivial, day-to-day effort it takes to maintain this change, you throw in the towel or get distracted by something else new.
"There is evidence that people are more likely to be influenced by empty persuasive messages, such as commercials, when they are tired and depleted."
Or, they try to stick it through through sheer willpower and determination, but that doesn't work for long. Usually, that point of giving up comes with a huge blow to one's self-esteem. When you constantly tell yourself "I'm not a quitter", and you quit, it's easy to feel like a failure.
By now, you're probably thinking – this all sounds pretty depressing. What then, is the solution?

Shift your thinking system for more conscious change
1. Slow down.
"People who are cognitively busy are also more likely to make selfish choices, use sexist language, and make superficial judgments in social situations."
If you're keeping yourself too busy, with no time for boredom or deep thinking, chances are you're making sub-optimal decisions. A "media detox" or retreat may be what you need to press the reset button, but if you don't carve out "slow" time in your daily life, you'll find those old bad habits quickly creeping back.
2. Change your environment
"We know that people can maintain an unshakable faith in any proposition, however absurd, when they are sustained by a community of like-minded believers."
If you truly want to break out of your comfort zone, surround yourself with people who are different from you. Allow yourself to be challenged by people from different cultural, religious, and political backgrounds. Question what you believe and learn to see the world through other people's eyes.
3. Dig into the discomfort
"Do we still remember the question we are trying to answer? Or have we substituted an easier one?"
"Impressions, feelings, and inclinations; when endorsed by System 2 these become beliefs, attitudes, and intentions."
Making change sustainable in our lives requires asking ourselves not one easy question, but many hard questions. Why do I want or need this change? What will happen if this change doesn't happen? Whose help do I need to succeed? Who will this change impact? What will change about my daily routine?
If we trust our instincts and judgments too quickly, we risk believing false ideas or setting intentions that take us away from what we truly want or need. As difficult as it is, digging into the hard questions may be what we really need more than a detox retreat in a 5-star spa village.
4. Set realistic expectations
"To be useful, your beliefs should be constrained by the logic of probability."

"An inability to be guided by a "healthy fear" of bad consequences is a disastrous flaw."
Don't expect change to happen overnight. Don't expect that you will not plateau or regress from time to time. Strive for perfection, but expect that you will mess up from time to time. Give yourself time to lick your wounds, and then get up, dust yourself off, and keep on going.
A healthy way to do this is to balance out "motivational music" and "pep talk podcasts" with looking up statistics and clear-cut facts. Really spend time researching how long it takes an average person to form a new habit, learn a new skill, or establish good communication with their partner. You might not feel so bad about your efforts after doing this. Don't just rely on Nike and Adidas advertisements to get you to where you want to be.
5. Don't underestimate luck and randomness.
"A stupid decision that works out well becomes a brilliant decision in hindsight."
Stop comparing your journey to other people's. Luck and randomness plays more part in our lives than many of us would like to believe. Many "successful" people had the good fortune of being in the right place at the right time. True, they did something about it when they could have just sat on their hands. So prepare yourself and continue practicing, but don't feel "less than" just because success seems to come more easily to others or they seem to make more "right" decisions. As someone wise once said: "Luck is when preparation meets opportunity."
6. Improve the quality of your story.
"Declarations of high confidence mainly tell you that an individual has constructed a coherent story in his mind, not necessarily that the story is true."
"Optimists are normally cheerful and happy, and therefore popular; they are resilient in adapting to failures and hardships, their chances of clinical depression are reduced, their immune system is stronger, they take better care of their health, they feel healthier than others and are in fact likely to live longer. A study of people who exaggerate their expected life span beyond actuarial predictions showed that they work longer hours, are more optimistic about their future income, are more likely to remarry after divorce (the classic "triumph of hope over experience"), and are more prone to bet on individual stocks."
Many self-help gurus and sports coaches tell their coachees to "visualize" themselves succeeding. This is not fluffy pep talk, it's psychologically proven through numerous studies. People who are able to be more descriptive and detailed about the kind of person they want to become are more likely to achieve it. Fiction becomes fact when we can be precise and descriptive enough.
Call it the "law of attraction", or mental priming, we co-create our realities (with a dash of luck and randomness). On the flip side, if we focus on thoughts of failure or what we fear, we tend to become more timid and susceptible to being easily influenced by others or marketing messages.
Thinking slow to build the muscle of good habits
As many professional fitness trainers and weight lifters will tell you, pushing yourself too hard and fast is risky as you can injure yourself. This will prevent you from doing any proper training for the next few months or years. In fact, the best way to build muscle is by doing less – less weight, less repetitions – but rather doing it slower, with the right technique, as that is usually harder and requires more concentration than 100 sloppy reps.
Just like our biceps and triceps benefit from slow, deliberate effort, our brains are muscles that we can train towards good habits as well. This year end, carve out some time for yourself to slow down, reflect, and think about what you hope to become and achieve in 2019 – and how you are going to get there. Don't just jump into making a 'To-Do' list to check off. Spend time speaking to others about what it means. Invest time into researching and learning the facts. Ask yourself the hard questions.
We hope you have a reflective year end and a very fulfilling and meaningful 2019 ahead!